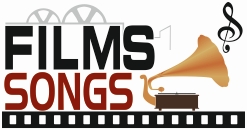 मदर इण्डिया
Mother India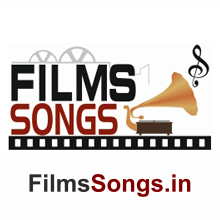 Details
Mis Spell Name

Mothar India, Bhaarat mata
Production House

Mehboob Productions, Bombay
Censor Board Details (Central Board of Film Certification)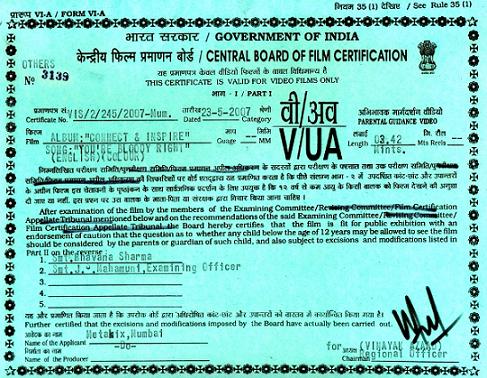 GRADE:
U
Certificate Date :

05/07/1957
Length :

15642 Feet 4576 Meters
Producer : Mehboob Khan
Director : Mehboob Khan
Composer : Naushad Ali
Lyricist : Shakeel Badayuni
Singer : Usha Mangeshkar , Shamshad Begum , Mohammad Rafi , Manna Dey , Lata Mangeshkar , Asha Bhosle
Actress : Nargis , Hameeda Bano ( Hamida Banu) , Geeta Dutt ( Geeta Roy) , Sitara Devi( Sitara Bai) , Jilloo , Kum Kum , Chanchal , Sheela Naik , Azaraa
Actor : M. Sajid , Siddiqui , M. Surendra , Fakir Mohammed , Ram Shastri , Mastana , M. Alek , Rajendra Kumar , Raaj kumar ( Kulbhushan Pandit ) Raj Kumar , Sunil Dutt , Kanhaiya Lal Chaturvedi , Mukari
The film opens in the year 1957, the present day at the time of filming. When construction of an irrigation canal to the village is completed, Radha (Nargis), considered to be the "mother" of the village, is asked to inaugurate the canal. She remembers her past when she was newly married. The wedding between Radha and Shamu (Raaj Kumar) is paid for by Radha's mother-in-law, who borrows the money from the moneylender Sukhilala (Kanhaiyalal). The conditions of the loan are disputed, but the village elders decide in favour of the moneylender, after which Shamu and Radha are forced to pay three-quarters of their crop as interest on the loan of ₹500 (valued at about US$105 in 1957).[a][b] While Shamu works to bring more of their rocky land into use, his arms are crushed by a boulder. Ashamed of his helplessness (being without arms), and humiliated by Sukhilala for living on the earnings of his wife, Shamu decides that he is of no use to his family and permanently leaves Radha and their three sons, walking to his own probable death by starvation. Soon after, Radha's youngest son and her mother-in-law die. A severe storm and the resulting flood destroys houses in the village and ruins the harvest. Sukhilala offers to save Radha and her sons if she trades her body to him for food. Radha vehemently refuses his offer but has to also lose her infant (her fourth son) to the atrocities of the storm. Although the villagers begin initially to evacuate the village, they decide to stay and rebuild it, persuaded by Radha. Several years later, Radha's two surviving children, Birju (Sunil Dutt) and Ramu (Rajendra Kumar) are young men. Birju, embittered since childhood by the demands of Sukhilala, takes out his frustrations by pestering the village girls, especially Sukhilala's daughter, Rupa. Ramu, by contrast, has a calmer temperament and is married soon after. Birju's anger finally becomes dangerous and, after being provoked, he attacks Sukhilala and his daughter and steals Radha's kangan (marriage bracelets) that were pawned with Sukhilala. He is chased out of the village and becomes a bandit. Radha promises Sukhilala that she will not let Birju cause harm to Sukhilala's family. On Rupa's wedding day, Birju returns with his gang of bandits to exact his revenge. He kills Sukhilala and kidnaps Rupa. When he tries to flee the village on his horse, Radha, his mother, shoots him. He dies in her arms. The film returns to 1957, the present day; Radha opens the gate of the canal and its reddish water flows into the fields.
The title Mother India was inspired by American author Katherine Mayo's 1927 polemical book of the same name, in which she attacked Indian society, religion and culture. Written against the Indian demands for self-rule and independence from British rule, the book pointed to the treatment of India's women, the untouchables, animals, dirt, and the character of its nationalistic politicians. Mayo singled out what she thought to be the rampant and fatally weakening sexuality of its males to be at the core of all problems, allegedly leading to masturbation, rape, homosexuality, prostitution, venereal diseases, and, particularly, premature sexual intercourse and maternity. The book created an outrage across India, and it was burned along with her effigy. It was criticised by Mahatma Gandhi as a "report of a drain inspector sent out with the one purpose of opening and examining the drains of the country to be reported upon". The book prompted over fifty angry books and pamphlets to be published to highlight Mayo's errors and false perception of Indian society, which had become a powerful influence on the American people's view of India